MANAVGAT
For many years, Antalya has been one of the most preferred holiday districts in Turkey,also Manavgat is considered one of the popular holiday resort centers inside it, which draws attention with its proximity to resorts such as Side and Alanya. Manavgat, which is a great starting point for exploring the nature and history of the Mediterranean, stands out with its long season duration.
The season, which starts in April in the region on the Mediterranean coast, continues until the end of October. Since the summer season is quite long, Manavgat, which is one of the holiday locations that can easily adapt to every plan, is also the center of attention of both domestic and foreign tourists because its location which is only 70 kilometers from Antalya Airport.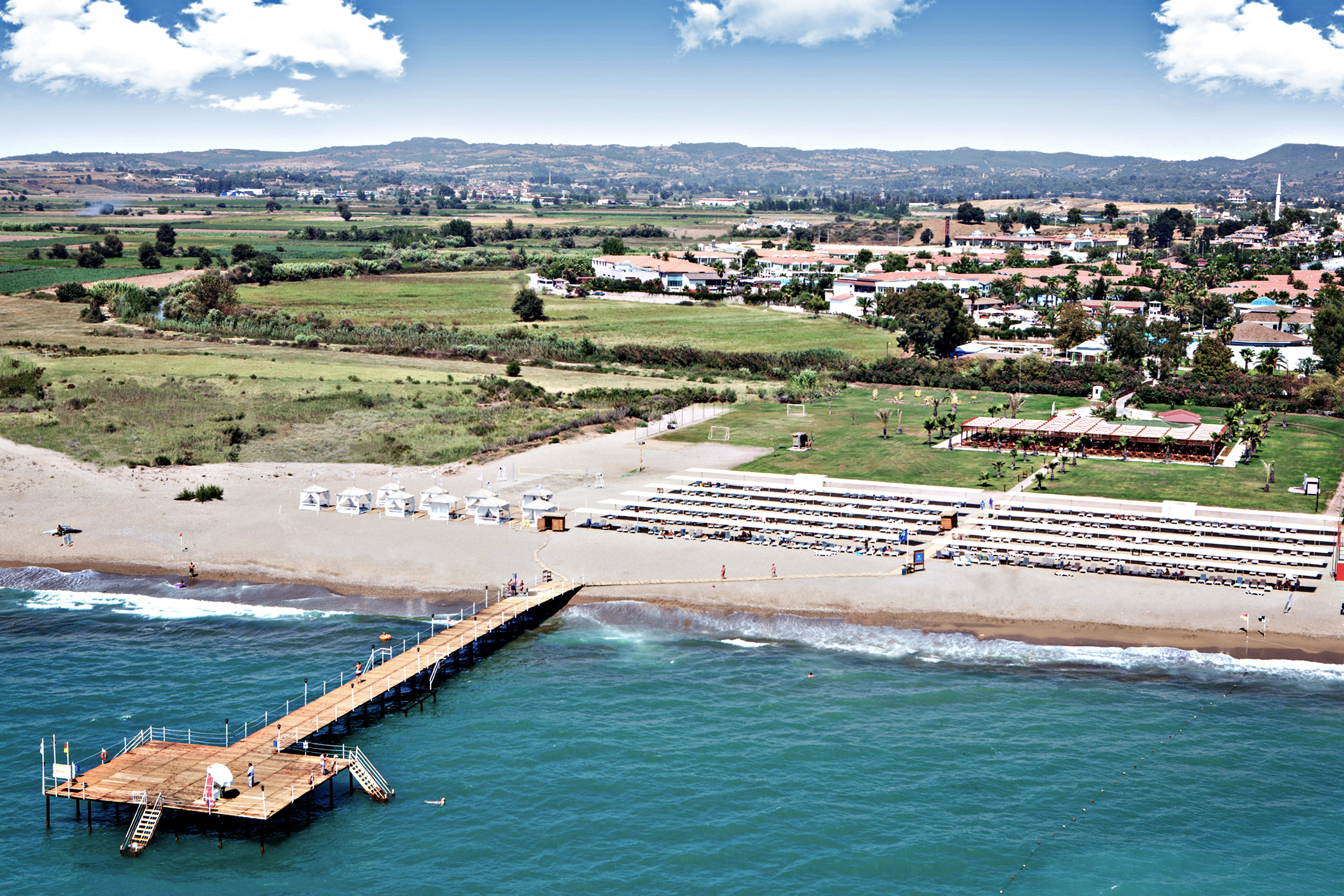 WHAT AWAİTS YOU AT EUPHORİA PALM BEACH?
If you want to have a holiday regardless of time and plans, Euphoria Palm Beach is for you. In our hotel, which has a structure that can adapt to you at any time of the day with its Ultra All Inclusive concept, you can have breakfast as of 07:00 and close the day with the dinner service open until 23:00. Our hotel, where it is not compulsory to adapt to the time period of any service during the day, has an outdoor and indoor pool, children's pool, sauna, basketball court, tennis court, mini golf, mini football, fitness center, turkish bath, playground, archery field and amphitheater. All these areas are managed by professionals and available to guests at all hours of the day. In addition, our hotel has a bowling hall, cinema, SPA Center and jacuzzi areas. You can get babysitter service in our hotel, which stands out with the opportunities it offers among the Manavgat hotels.
AquaPark, which is represented to the use of the guests with its 1150 square meter outdoor and indoor pool, allows both adults and children to spend time with pleasure. Specially organized games and animations for children during the day make it possible for both parents and them to have a great time. While the parents who want to relieve the tiredness of past days are resting, the children who want to enjoy the holiday with all their energy spend pleasant time in the activities throughout the day. In our hotel where different organizations are held for the ages of 4 - 12 and 13 - 17, we make sure that our little guests of all ages have fun and spend quality time.
How To Get To Manavgat?
Contact us to reach our hotel, which is located 78 kilometers from Antalya Airport, 12 kilometers from Manavgat center and 20 kilometers from Side, in the most comfortable way. We provide services to offer you different transportation options from private car rental service to airport transfer and to ensure that you always make the most comfortable start of your holiday.
Euphoria Palm Beach, which you can choose to get away from the hustle and bustle of daily life while having a holiday experience full of comfort and pleasure, will give you the most unforgettable holiday experience of your life with its team serving to make your every moment enjoyable.